June 14th 2016
Bluray Tuesday is back once more. It's a sequel themed Tuesday this week, as many sequels are released on bluray today. My favorite release and must pickup this week is definitely
10 Cloverfield Lane
. If you missed our review be sure to check it out
here
. Best Buy will be carrying an exclusive steelbook for
10 Cloverfield Lane
that has some really cool artwork. Scream Factory releases
Jeepers Creepers
and its sequel as collectors editions with a few new bonus features not on the original bluray release. 90's cult classic
Sorceress
staring Linda Blair arrives on bluray for the first time. Also out for the first time on Bluray to complete our
Jaws
film collection are
Jaws 2, Jaws 3D
and
Jaws The Revenge
in the great HD 1080P.
X-Files
fans can complete their Bluray series box-set now with the show's tenth season, invading stores at a great low price. So what will you be buying, renting or skipping this week? Let us know in the comments and don't forget to check out our Instagram page
here
. We are also doing an awesome giveaway for this summer with new prizes added so please check it out
here
. And good luck! Until next week.
10 Cloverfield Lane:

Amazon

- $19.99
After surviving a car accident, Michelle (Mary Elizabeth Winstead) wakes up to find herself in an underground bunker with two men. Howard (John Goodman) tells her that a massive chemical attack has rendered the air unbreathable, and their only hope of survival is to remain inside. Despite the comfor
ts of home, Howard's controlling and menacing nature makes Michelle want to escape. After taking matters into her own hands, the young woman finally discovers the truth about the outside world.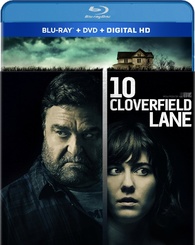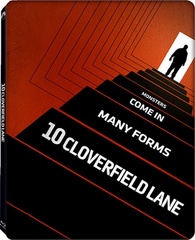 Sorceress (1995):

Amazon

- $24.95
Larry's wife Erica loves her husband very much and would do nearly anything for him -- which takes on a whole new meaning when one discovers that she's a witch with a firm command of her darker powers. Larry is in line for a promotion, but instead the senior partnership is given to Howard (Edward Albert), and Erica is just as upset as you might imagine; using both her sexual allure and her magical powers, Erica takes her revenge on Howard, leaving him in a wheelchair. However, it seems that Howard's wife Amelia is also a witch, and she's not about to allow the crippling of Howard to go unpunished.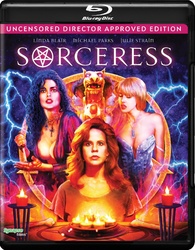 Jeepers Creepers:

Amazon

- $34.99
After making a horrific discovery in the basement of an old abandoned church, Trish (Gina Philips) and her brother Darry (Justin Long) watch their routine road trip home from college turn into a heart-stopping race for their lives. They find themselves the chosen prey of an indestructible force that

relentlessly pursues them and gives a new and chilling meaning to the old song "Jeepers Creepers."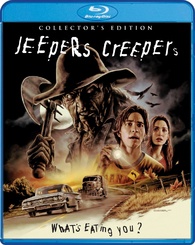 Jeepers Creepers 2:

Amazon

- $21.06
After his son is set upon by a scarecrow that seems to have come alive, farmer Jack Taggart Sr. (Ray Wise) and his son, Jack Taggart Jr. (Luke Edwards), go looking for an explanation. Meanwhile, a bus carrying high-school students breaks down nearby, and a creature known as the Creeper (Jonathan Bre

ck) starts a killing spree. The elder Taggart soon realizes that the killings and the attack on his son are connected, and, after alerting the community to be on guard, he aims to pummel the Creeper.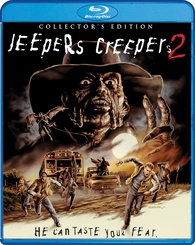 The X-Files Event Series:

Amazon

- $12.99
Two FBI agents, Fox Mulder the believer and Dana Scully the skeptic, investigate the strange and unexplained while hidden forces work to impede their efforts.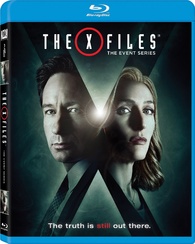 London Has Fallen:

Amazon

- $19.99
After the death of the British prime minister, the world's most powerful leaders gather in London to pay their respects. Without warning, terrorists unleash a devastating attack that leaves the city in chaos and ruins. Secret Service agent Mike Banning (Gerard Butler) springs into action to bring U.

S. President Benjamin Asher (Aaron Eckhart) to safety. When Asher falls into the hands of the sinister organization, it's up to Banning to save his commander in chief from a horrible fate.
Years after the shark attacks that left Amity Island reeling, Sheriff Martin Brody (Roy Scheider) finds new trouble lurking in the waters. Mayor Vaughn (Murray Hamilton) wants to rid the beach town of the stain on its reputation. But the disappearance of a pair of divers suggests that all is not rig

ht. When Sheriff Brody voices his warnings about holding a sailing competition, everyone thinks it's post-traumatic stress. That is, until a shark fin cuts through the water.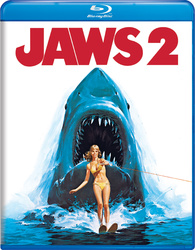 After a young great white shark finds its way into a sea-themed park managed by Calvin Bouchard (Louis Gossett Jr.), workers try to capture it. But the facility's attempt to keep the shark in captivity has dire consequences: A much larger mother shark appears in search of its offspring. Among those

who must battle the angry aquatic killing machine are marine biologist Kathryn Morgan (Bess Armstrong), her co-worker Mike Brody (Dennis Quaid) and a pair of friendly dolphins.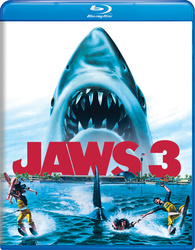 Jaws The Revenge:

Amazon

- $14.99
The family of widow Ellen Brody (Lorraine Gary) has long been plagued by shark attacks, and this unfortunate association continues when her son is the victim of a massive great white. In mourning, Ellen goes to visit her other son, Michael (Lance Guest), in the Bahamas, where she meets the charming

Hoagie Newcombe (Michael Caine). As Ellen and Hoagie begin a relationship, a huge shark appears off the coast of the island, and Ellen's trouble with the great whites begins again.
- The Impostor