June 21st 2016
It's that time of the week again. This week is very light on releases, but after a few heavy release weeks we can use a slight break. Scream Factory releases Alicia Silverstone's 90's thriller
The Crush
for the first time on bluray. I'm looking forward to picking this up and re-watching it sometime this week. SciFi drama film
Midnight Special
hits shelves as well. Blind buy for me this week, I've heard some good things about this one. On the comedy side we have Sacha Baron Cohen's new film
The
Brothers Grimsby
and
My Big Fat Greek Wedding 2
. Since it's such a light week I decided to add Korea's Nova Media exclusive of the the classic
A Tales Of Two Sisters
which looks pretty nicely put together. So what will you be buying, renting or skipping this week? Let us know in the comments and don't forget to check out our Instagram page
here
. Until next week.
The "fatal attraction" story of a young girl (Alicia Silverstone) and her escalating and dangerous infatuation with a handsome young journalist (Cary Elwes) who rents her parents' guest house. Ultimately, the journalist finds himself in a desperate fight as the girl's fixation on him turns into a furious pursuit, and finally, a terrifying plan of revenge.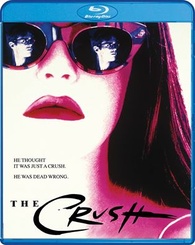 Midnight Special:

Amazon

- $19.99
The government and a group of religious extremists pursue a man (Michael Shannon) and his son (Jaeden Lieberher), a young boy who possesses special powers.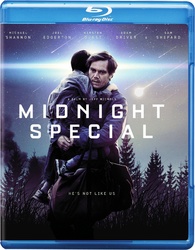 The Brothers Grimbsy:

Amazon

- $19.99
Dimwitted Nobby (Sacha Baron Cohen) lives in an English fishing town with his loving girlfriend (Rebel Wilson) and nine children. For the last 28 years, he's been searching for his long-lost brother Sebastian (Mark Strong). When the two finally reunite, Nobby finds out that his sibling is a top MI6
agent who's just uncovered a sinister plot. Wrongfully accused and on the run, Sebastian now realizes that he needs Nobby's help to save the world and prove his innocence.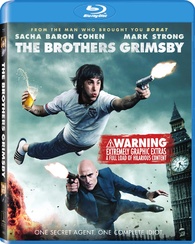 My Big Fat Greek Wedding 2:

Amazon

- $19.99
Parenting and marriage is becoming tougher and tougher for Toula (Nia Vardalos) and her husband Ian. Not only has their relationship lost some of its spark, but they're also dealing with a rebellious teenage daughter who clashes with Greek traditions. On top of that, Toula must contend with aging pa

rents and the endless needs of cousins and friends. When a shocking family secret comes to light, the entire Portokalos clan makes plans to come together for an even bigger wedding than before.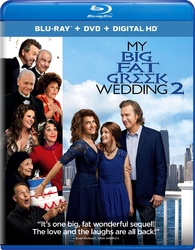 Korea Nova Media Exclusive
After being institutionalized in a mental hospital, Korean teen Su-mi (Yeom Jeong-ah) reunites with her beloved sister, Su-yeon (Su-jeong Lim), and they return to live at their country home. The girls' widower father (Mun Geun-yeong) has remarried, and the siblings are immediately resentful of his n

ew wife, Eun-joo (Kap-su Kim). As Su-mi and Su-yeon try to resume their regular lives, strange events plague the house, leading to surprising revelations and a shocking conclusion.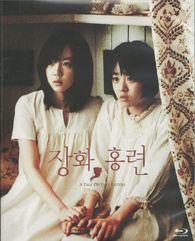 -The Impostor