June 28th 2016
It's that time of week again, new release Tuesday. This week brings a brand new banner to our post. There aren't much horror released today to end June, but a few cool pickups. First up this week Arrow Video releases
Return Of The Killer Tomatoes
for the first time on bluray. Next horror related release is
Forgotten Tales
, this anthology horror I've heard nothing about but look forward to checking out in the near future.
Forgotten Tales
is also based off a comic series which is pretty interesting. I am a fan of anthology horror and am hoping this will surprise me. Rounding out the week is the main bluray to hit shelves is
Kung Fu Panda 3
. This sequel is currently 86% certified fresh on Rotten Tomatoes and will have a few retailer exclusives. Target will carry a bonus disc exclusive and Best Buy will have the 3D edition only available at their retailer. So what will you be buying, renting or just skipping this week? Let us know in the comments and don't forget to check out our Instagram page
here
. We love the conversation and talking all things film and horror. Have a happy 4th of July weekend! Until next week.
Return Of The Killer Tomatoes:

Amazon

- $29.99
Crazy old Professor Gangreen has developed a way to make tomatoes look human for a second invasion.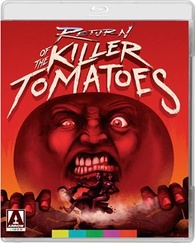 Eye in the Sky:

Amazon

- $19.99
Complications arise when a lieutenant general (Alan Rickman) and a colonel (Helen Mirren) order a drone missile strike to take out a group of terrorists in Nairobi, Kenya.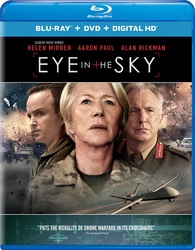 Forgotten Tales:

Amazon

- $32.99
A trilogy of serial killers and ghosts.
Combining all 3 originally short stories (Which only the first has been released in comic book format so far), Miss Misery (Writer/director) brings "Forgotten Tales" to the screen Starring Reyna Young (The Divine Order, No Service, Monster of Golden Gate) Harold Whitson, Jeanne Ladysage Capili (The Slam Show), Slammin' Sam (The Slam Show), Wyzae Crankfield (Recording/performing artist), Kelsey Zukowski (What they say, Within these walls), Marv Blauvelt (Psycho Street, No Service, Within these Walls), Andrew Stone, Maureen Mo Whelan (The Divine Order, No Service), Natasha Tolanz Champion (Black Devil Doll, G-String), and so many more.
Whiskey Tango Foxtrot:

Amazon

- $19.99
In 2002, cable news producer Kim Barker (Tina Fey) decides to shake up her routine by taking a daring new assignment in Kabul, Afghanistan. Dislodged from her comfortable American lifestyle, Barker finds herself in the middle of an out-of-control war zone. Luckily, she meets Tanya Vanderpoel (Margot
Robbie), a fellow journalist who takes the shellshocked reporter under her wing. Amid the militants, warlords and nighttime partying, Barker discovers the key to becoming a successful correspondent.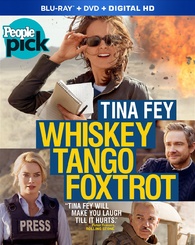 Kung Fu Panda 3:

Amazon

- $19.99
Living large and loving life, Po (Jack Black) realizes that he has a lot to learn if he's going to fulfill the next challenge from his beloved instructor (Dustin Hoffman). After reuniting with his long-lost father (Bryan Cranston), Po must transition from student to teacher and train a group of fun-
loving, clumsy pandas to become martial-arts fighters. Together, the kung-fu brethren unite to take on the evil Kai (J.K. Simmons), a supernatural warrior who becomes stronger with each battle.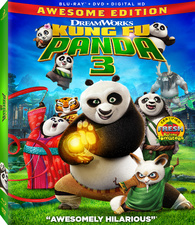 Bonus Disc:

Target

- $19.99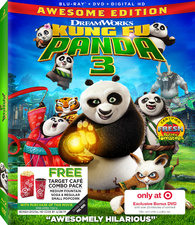 3D Exclusive:

Best Buy

- $27.99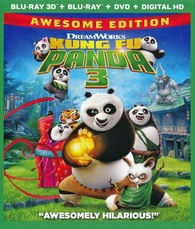 - The Impostor