April 27th 2021
The Last Bluray Tuesday of April has arrived. First up from Severin is
Santa Sangre
in a digi-book packaging special edition. Next up from Arrow Video is
Switchblade Sisters
, this one looks interesting and one I'd definitely want to check out in the near future. Rounding out the week this week is
Nomadland
, action thriller titled
Vanquish
and steelbook re releases of E
lvira: Mistress of The Dark
and
Dirty Dancing
. So what will you buy, rent or skip this week? Let us know in the comments. Until next week!
Santa Sangre: Amazon - $53.99
A young man is confined in a mental hospital. Through a flashback we see that he was traumatized as a child, when he and his family were circus performers: he saw his father cut off the arms of his mother, a religious fanatic and leader of the heretical church of Santa Sangre ("Holy Blood"), and then commit suicide. Back in the present, he escapes and rejoins his surviving and armless mother. Against his will, he "becomes her arms" and the two undertake a grisly campaign of murder and revenge.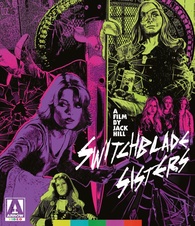 Switchblade Sisters: Amazon - $27.99
Jack Hill's Switchblade Sisters is the outlandish, action-packed story of a tough gang of teenage girls - the all-female Dagger Debs - who are looking for love and fighting for turf on the mean streets of the city! bad girls to the core, these impossibly outrageous high school hoodlums go where they want...and create mayhem wherever they go! A riotously entertaining mix of sex, jealousy and massive firepower that critics loved - don't miss your chance to see one of the wildest films ever made!

Nomadland: Best Buy - $22.99
After losing everything in the Great Recession, an old woman embarks on a journey through the American West, living as a van-dwelling modern-day nomad.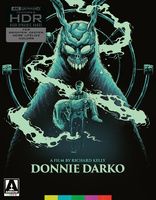 Donnie Darko (4K): Amazon - $32.99
A teenager sleepwalks out of his house and sees a giant rabbit, who tells him the world will end soon.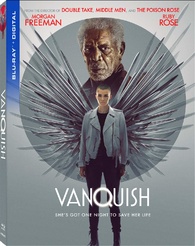 Vanquish: Amazon - $14.99
A mother, Victoria, is trying to put her dark past as a Russian drug courier behind her, but retired cop Damon forces Victoria to do his bidding by holding her daughter hostage.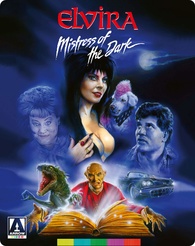 Elvira (Steelbook): Amazon - $27.99
Elvira, the wise-cracking vamp wants to take her act from the little screen to the glitzy stages of Las Vegas. So it seems a stroke of luck when her great-aunt Morgana dies and, despite having no prior knowledge of the relative, she is a beneficiary of the woman's will. Thus Elvira makes the journey to Falwell, Massachusetts to stake claim to her inheritance, but is disappointed when she learns that she has only inherited a dilapidated house, a poodle and a cook book, and finds the conservative folk of Falwell are reticent to welcome a sexed-up and unconventional woman like her. To compound this she is accused of being a witch! Elvira discovers the evil force in the town and finds that only she has the power to stop it's plans.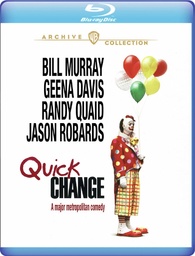 Quick Change: Amazon - $17.99
Three thieves successfully rob a New York City bank, but making the escape from the city proves to be almost impossible.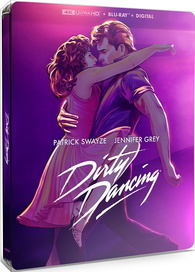 Dirty Dancing (Steelbook 4K): Best Buy - $19.99
It is the summer of 1963. Innocent 17-year-old Baby (Grey) vacations with her parents at a
Catskill's resort. One evening, she is drawn to the staff quarters by stirring music. There, she
meets Johnny, the hotel dance instructor, who is as experienced as Baby is naive. Baby soon
becomes Johnny's pupil in dance and love.

- The Impostor