June 15th 2021
Once again Bluray Tuesday creeps up on us! First up this week is one of my favorites of the year Godzilla Vs. Kong. This one caught me by surprise and I went in with low expectations, expecting lots of talking and not enough action between these two titans, but I was wrong! There is a good amount of both. I'd highly recommend checking this one out. It was definitely a fun theater experience. Best Buy will carry an exclusive steelbook packaging for this title for a limited time. Next up this week is Shudder exclusive film that's another highlight, Anything For Jackson. Rounding out the week is sci-fi thriller Voyagers, the new The Walking Dead spin off World Beyond and Parks and Recreation the complete series on Bluray. So what will you buy, rent or skip this week? Let us know in the comments. Until next week!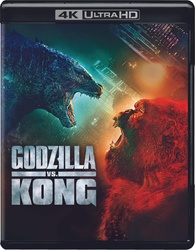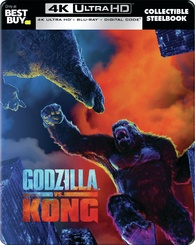 Godzilla Vs Kong: Amazon - $29.99
Best Buy Steelbook: Amazon - $36.99
Legends collide as Godzilla and Kong, the two most powerful forces of nature, clash on the big screen in a spectacular battle for the ages. As a squadron embarks on a perilous mission into fantastic uncharted terrain, unearthing clues to the Titans' very origins and mankind's survival, a conspiracy threatens to wipe the creatures, both good and bad, from the face of the earth forever.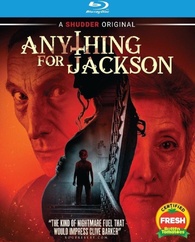 Anything For Jackson: Amazon - $14.99
After losing their only grandson, Jackson, in a car accident, grief-stricken Audrey and Henry, a doctor, kidnap Henry's pregnant patient with the intention of performing a "reverse exorcism," putting Jackson inside her unborn child. It doesn't take long to figure out Jackson isn't the only ghost the grandparents invited into their home. Now, it's a race against time for the couple, as well as the pregnant woman, to figure a way out of the haunting they've set upon themselves.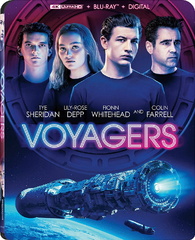 Voyagers: Amazon - $30.99
Set in the near future, the film chronicles the odyssey of 30 young men and women who are sent deep into space on a multi-generational mission in search of a new home. The mission descends into madness, as the crew reverts to its most primal state, not knowing if the real threat they face is what's outside the ship or who they're becoming inside it.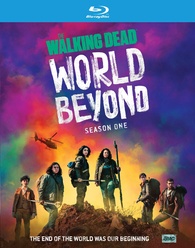 The Walking Dead: World Beyond: Amazon - $23.99
Now a decade into the apocalypse, sisters Hope (Mansour) and Iris Bennett (Royale) have grown up inside the walls of one of the few remaining first-world communities. Their home, the Campus Colony, is a satellite settlement with a population of just under ten-thousand, located a hundred miles outside surviving city of Omaha, Nebraska. The sisters' scientist father conducts research over one-thousand miles away in a research facility run by the Civic Republic, an ally of Omaha, but one that does not reveal its location to outsiders. When the sisters receive a message that their father might be in a danger, they defy their own community's rules and enlist their friends Elton (Cantu) and Silas (Cumpston)to embark on a cross-country quest to save him. Leaving their sheltered upbringing behind, these teenagers learn how to fight threats both living and dead as they travel through a beautiful but decaying and dangerous world.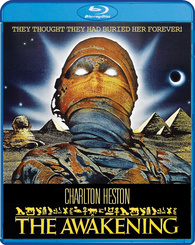 The Awakening: Amazon - $22.99
An archaeologist from the US is in Egypt with his pregnant wife, searching for the tomb of a long-lost Egyptian queen. At the same moment he discovers the tomb and opens it's accursed seal, his wife gives birth to his daughter. Years later it transpires that the malevolent spirit of the Egyptian queen left the tomb just as he was entering, and possessed his baby girl. As the truth becomes clear, the archaeologist realizes that he must destroy his daughter in a ceremonial ritual, before she uses her awesome powers to threaten the safety of mankind.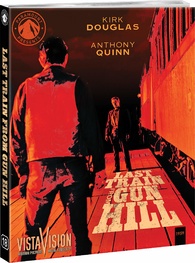 Last Train From Gun Hill: Amazon - $22.99
A marshal tries to bring the son of an old friend, an autocratic cattle baron, to justice for the rape and murder of his wife.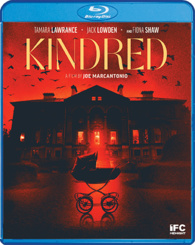 Kindred: Amazon - $17.99
When her boyfriend dies suddenly in an accident, psychologically fragile mother-to-be Charlotte is taken in by his family - but they seem increasingly obsessed with her every move. Her suspicions grow and panic builds - but just how far will they go in their desire to control her and her unborn baby?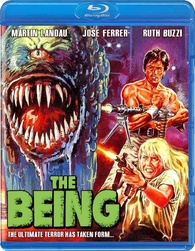 The Being: Amazon - $19.99
Toxic waste dumping in a small Idaho town turns a young boy into horrible mutant monster. The town's police chief and a government scientist team up to stop the monster, which is quickly killing off the town's citizenry
French Exit: Amazon - $22.99
An aging Manhattan socialite living on what's barely left of her inheritance moves to a small apartment in Paris with her son and cat.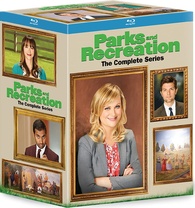 Parks And Recreation (Complete Series): Amazon - $69.99
The absurd antics of an Indiana town's public officials as they pursue sundry projects to make their city a better place.

- The Impostor