August 16th 2016
Our favorite day of the week returns. There is not many new films out this week though; with fall TV season premieres on the horizon many TV series seasons are being released just in time to catch up. Scream Factory is on a roll and this week releases cult classic
Session 9
for the first time on Bluray.
Session 9
is a must pickup for me for sure. Arrow Video this week releases the campy and fun 80's film
Microwave Massacre
. A few of the Overlook creatures took a field trip to see this at the Roxie theater last week and we loved it. If you haven't already, don't forget to check out out review
here
.
Microwave
Massacre
is one I also look forward to picking up and checking out the bonus features for. The main retailer release today is animated comedy
Angry Birds
, which is based on the mobile game that was pretty popular - it spun off a TV series as well. Target will carry a bonus disc edition filled with even more bonus features, as well as wearable Angry Bird eyebrows. On the TV series front is season 7 of
The Vampire Diaries
which is airing its final season this fall on the CW.
Gotham
Season 2 is also out today. I've heard this show has gotten really good but I've seen a few episodes from its first season so I am looking forward to catching up in the near future. ABC and Disney's
Once Upon A Time
Season 5 is the last of TV on Bluray this week with its 6th season airing this fall as well. So what will you be buying, renting or skipping this week? Let us know in the comments. Also don't forget to check out our Instagram page
here
, and our Facebook page
here
. We love the conversation and talking all things horror. Next week is a big one so stay tuned! Until then!
Grand, imposing... abandoned and deteriorating, the Danvers State Mental Hospital, closed down for 15 years is about to receive 5 new visitors. Donning protective gear, the men of the Hazmat Elimination Co. venture into the eerily vast and vacant asylum that is filled with an evil and mysterious past. Rampant patient abuse, medieval medical procedure and rumors of demonic possession are some of the many dark secrets the hospital holds - but then so do each of the men.
NEW Return To Danvers: The Secrets Of SESSION 9 Featuring Interviews With Director/Co-writer Brad Anderson, Actor/Co-writer Stephen Gevedon, Actors Josh Lucas, Brendan Sexton III, Larry Fessenden, Composers The Climax Golden Twins And Director Of Photography Uta Briesewitz
NEW Horror's Hallowed Grounds – Revisiting The Locations of The Film
Audio Commentary With Brad Anderson And Stephen Gevedon
Deleted Scenes And Alternate Ending With Optional Commentary By Director Brad Anderson
Story To Screen Featurette
The Haunted Palace Featurette
Theatrical Trailer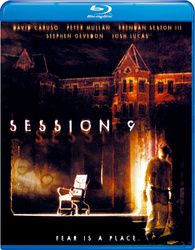 Microwave Massacre:

Amazon

- $22.99
Construction worker Donald is having a hard time getting anything good to eat since his wife has decided to only cook gourmet foods. That and her constant harping cause him to snap, and he whacks her. Somewhere in the confusion he comes up with a new use for the microwave oven, and begins to eat much better. Soon he's experimenting with different recipes. And different meats.
Brand new 2K restoration of the original camera negative
High Definition Blu-ray (1080p) and Standard Definition DVD presentations
Original Mono audio (uncompressed PCM on the Blu-ray)
Optional English subtitles for the deaf and hard of hearing
Brand new audio commentary with writer-producer Craig Muckler moderated by Mike Tristano
Brand new making-of featurette including interviews with Muckler, director Wayne Berwick and actor Loren Schein
Reversible sleeve featuring original and newly commissioned artwork to be revealed.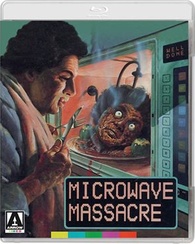 Atroz:
Amazon
- $27.99
A woman has been brutally struck down by a car and its two occupants have been detained by the police. The unorthodox police chief decides to check out the assailants' car for himself and makes a gruesome discovery on a camcorder. The video recorder features the relentless torture and murder of a prostitute. The police decide to mete out some justice of their own — justice that would make most criminals cringe. By interrogating the perps, they discover more videotapes exposing even more sexually deviant torture and murder.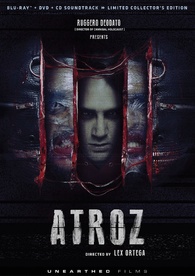 Angry Birds:

Amazon

- $19.99
4k/3D:

Amazon

- $25.99
Flightless birds lead a mostly happy existence, except for Red (Jason Sudeikis), who just can't get past the daily annoyances of life. His temperament leads him to anger management class, where he meets fellow misfits Chuck (Josh Gad) and Bomb. Red becomes even more agitated when his feathered breth
ren welcome green pigs to their island paradise. As the swine begin to get under his skin, Red joins forces with Chuck and Bomb to investigate the real reason behind their mysterious arrival.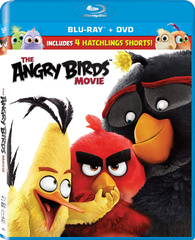 Bonus Disc:

Target

- $19.99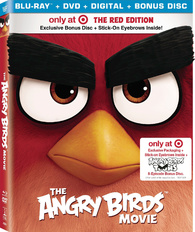 Whoever Slew Auntie Roo?:

Amazon

- $16.49
This is a retelling of the old tale of Hansel and Gretel, but set in England in the 1920's. To the children and staff at the orphanage, Auntie Roo is a kindly American widow who gives them a lavish Christmas party each year in her mansion, Forrest Grange. In reality, she is a severely disturbed woman, who keeps the mummified remains of her little daughter in a nursery in the attic. One Christmas, her eye falls upon a little girl who reminds her of her daughter and she imprisons her in her attic. Nobody believes her brother, Christopher, when he tells them what has happened, so he goes to rescue her...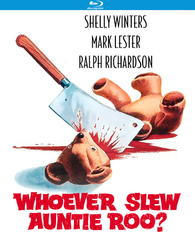 Once Upon A Time Season 5:

Amazon

- $42.99
Emma Swan gets the surprise of her life when Henry, the son she gave up 10 years ago, arrives on her doorstep. Returning the boy to his adoptive mother becomes complicated when Henry reveals a stunning theory to Emma. Everyone in Storybrooke, Maine is a fairytale character under a curse, and Emma - as the long lost daughter of Snow White and Prince Charming - is the one who can save them all. The story unfolds; interweaving scenes of the drama in the sleepy New England town and the the inhabitants' past lives in the world of fairy tales. The timeless battle of good vs evil is ready to begin again.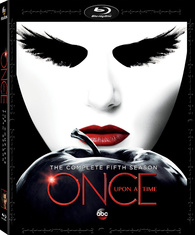 The Vampire Diaries Season 7:

Amazon

- $42.99
Get ready for more epic thrills and romance in the seventh season of The Vampire Diaries. After saying an emotional goodbye to Elena Gilbert, some characters will recover while others falter and Bonnie, in particular, will explore her new lease on life. As Damon and Stefan's mother, Lily (guest star Annie Wersching), tries to drive a wedge between the Salvatore brothers, hope remains that Stefan and Caroline's love story is tough enough to survive. Damon will do whatever it takes to take down his mother and her band of Heretics, and Enzo will struggle with where his loyalties lie. Plus, with Mystic Falls in disarray and the arrival of the Heretics - who are set on retaliation and mayhem - the suspense will be stronger than ever.
ALL 22 One-Hour Episodes
The Vampire Diaries: 2015 Comic-Con Panel
Featurette "Directing Vampires": Behind the scenes with Ian Somerhalder and Paul Wesley, as they answer Twitter questions and explain the process of directing episodes of The Vampire Diaries.
Deleted Scenes
Gag Reel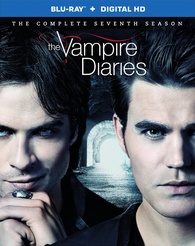 Gotham Season 2:

Amazon

- $42.99
Everyone knows the name Commissioner Gordon. He is one of the crime world's greatest foes, a man whose reputation is synonymous with law and order. But what is known of Gordon's story and his rise from rookie detective to Police Commissioner? What did it take to navigate the multiple layers of corruption that secretly ruled Gotham City, the spawning ground of the world's most iconic villains? And what circumstances created them – the larger-than-life personas who would become Catwoman, The Penguin, The Riddler, Two-Face and The Joker?
Special Features:
All 22 episodes of the show
Gotham: 2015 Comic-Con Panel – Warner Bros. Television Presents a Night of DC Entertainment at Comic-Con 2015: Gotham
Gotham by Noir Light – Gotham is deeply cast into the film noir technique and edgy attitude. The camera's lens is able to pick up on the subtlety for the fans to enjoy a modern update to an age old tradition, of how to paint with shadow and light.
Alfred: Batman's Greatest Ally – This story is about Gotham's take on the father/son bond between Bruce Wayne and his butler Alfred. The depth of the mythology from the comic books comes to life on the series. Poignant and powerful.
Cold Hearted: The Tale of Victor Fries – The mix of cold blood and a warm heart. We examine the humanistic melt-down of Victor Fries in pursuit of a cure for his love, Nora.
Character featurettes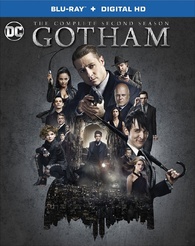 The Adventures of Buckaroo Banzai Across the 8th Dimension:

Amazon

- $20.99
Buckaroo Banzai is caught with his trusted allies, the Hong Kong Cavaliers, in a battle to the death between evil red aliens and good black aliens from Planet 10. Lead by demonic dictator John Whorfin, who has taken over the body of Italian scientist Dr. Emilio Lizardo, the aliens try to get the Ove
rthruster back from Buckaroo Banzai. But the good black aliens are willing to destroy earth rather than let these renegades return to their planet.
Special Features:
NEW Into The 8th Dimension – A Two-Hour Retrospective Documentary including brand-new interviews with cast and crew
NEW Audio Commentary with Michael and Denise Okuda
Audio Commentary with Director W.D. Richter and Writer Earl Mac Rauch
Buckaroo Banzai Declassified Featurette
Deleted Scenes (including the Alternate Opening with Jamie Lee Curtis)
New Jet Car Trailer
Theatrical Trailer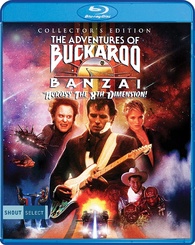 Lake Nowhere:

Amazon

- $25.99
From the vaults of the golden age of slasher films comes LAKE NOWHERE, a raucous, bloody romp which resurrects the thrill of gory midnight movies for an hour-long plunge into the depths of horror. Inspired by the dusty days of VHS, LAKE NOWHERE is preceded by original trailers & commercials, replicating the experience of watching a long lost bootleg tape. When a group of friends arrive at a desolate lakeside cabin, they are stalked and murdered by a Masked Maniac, whose lust for blood transcends our world. This age-old tale of senseless slaughter quickly spirals into the realm of supernatural horror and classic monster movies, as we learn the true power that lies within LAKE NOWHERE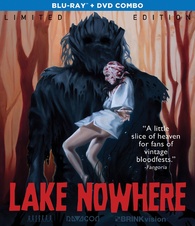 - The Impostor