August 30th 2016
Our favorite day of the week returns! After last week's long list of new releases, we have a pretty light day today. Vinegar Syndrome releases 80's vampire-alien film
Evils of the Night
for the first time on Bluray.
Evils of the Night
seems like a fun film I'd definitely check out in the near future. The live action version of Disney's
The Jungle Book
is finally released to own on Bluray and DVD, and it's loaded with bonus features.
The Jungle Book
has gotten great reviews and I will for sure pick this up today.
Star Wars
fans can own the complete second season of
Star Wars Rebels
just in time to catch up before the third season starts airing. I still need to watch season one but Sarah Michelle Gellar (
Buffy, I Know What You Did
Last Summer, The Grudge
) joins the voice cast for its second season. Looking forward to a marathon soon. 80's action adventure
Deathstalker
and its sequel are released from Shout Factory as a website exclusive in a double feature release. Last but not least
Arrow
the complete fourth season hits shelves today and only Best Buy will have an exclusive steelbook edition with different artwork. So what will you be buying, renting or skipping this week? Also don't forget to check out our Instagram page
here
, and our Facebook page
here
. We love the conversations and talking all things horror. Until next week!
Evils of the Night:

Amazon

- $17.99
It's geriatric aliens vs. sex obsessed teens in Mardi Rustam's outrageous EVILS OF THE NIGHT! Beautiful young women have been disappearing and no one can figure out how and where they go. But in the darkness, sinister forces are lurking: a group of aliens (John Carradine, Tina Louise, and Julie Newmar) have been draining the local youth of their blood so that they can live forever!
Special Features:
All extras on both formats
Region free Blu-ray and DVD combo pack
"Alien Blood Transfusion" – video interview with director Mardi Rustam
Alternate feature length TV edit
Isolated score by Robert O. Ragland
Extensive outtakes (25 minutes)
Work-in-progress theatrical
TV spot
Reversible cover artwork
English SDH Subtitles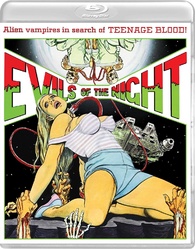 The Jungle Book (2016):

Amazon

- $22.99
Directed by Jon Favreau ("Iron Man"), based on Rudyard Kipling's timeless stories and inspired by Disney's classic animated film, "The Jungle Book" is an all-new live-action epic adventure about Mowgli (newcomer Neel Sethi), a man-cub who's been raised by a family of wolves. But Mowgli finds he is no longer welcome in the jungle when fearsome tiger Shere Khan (voice of Idris Elba), who bears the scars of Man, promises to eliminate what he sees as a threat. Urged to abandon the only home he's ever known, Mowgli embarks on a captivating journey of self-discovery, guided by panther-turned-stern mentor Bagheera (voice of Ben Kingsley), and the free-spirited bear Baloo (voice of Bill Murray). Along the way, Mowgli encounters jungle creatures who don't exactly have his best interests at heart, including Kaa (voice of Scarlett Johansson), a python whose seductive voice and gaze hypnotizes the man-cub, and the smooth-talking King Louie (voice of Christopher Walken), who tries to coerce Mowgli into giving up the secret to the elusive and deadly red flower: fire.
Special Features:
"The Jungle Book" Reimagined – Favreau sits down with producer Brigham Taylor and visual effects supervisor Robert Legato to discuss "The Jungle Book" and reflect on the years they devoted to the reimagining of this timeless tale. Discover how Rudyard Kipling's original stories and the classic animated film influenced their unique approach, witness the technical wizardry that enabled the team to create a believable and thrilling movie-going experience, and learn how they borrowed a page from Walt Disney's innovation playbook to make it all happen. Lastly, meet the all-star voice cast who help bring the film's colorful characters to life, as well as the musicians who accent the adventure with a majestic music score.
I Am Mowgli – Follow the extraordinary journey of 12-year-old Neel Sethi, who was selected from thousands of hopefuls worldwide to play Mowgli "alongside" some of today's biggest movie stars. Get a glimpse of Neel's life before Hollywood came calling, check out his audition that sealed the deal, and see how a close-working relationship with Favreau brought out his best. Plus, Neel shares how filming "The Jungle Book" was one wild ride, from working alongside imaginary animals to performing some super-fun stunts.
King Louie's Temple: Layer by Layer – So, exactly how do you create a musical number featuring one man-cub, a massive, legendary ape and an army of wild and wily monkeys in the Seeonee jungle? Viewers are granted rare and unique access to the development of the "I Wan'na Be Like You" sequence in which King Louie attempts to coerce Mowgli into giving up Man's deadly "red flower" (fire). A fast-moving musical progression reel showcases storyboards, animatics, Christopher Walken's recording session and visual effects layers, which ultimately merge to form one of the film's most memorable scenes.
Audio Commentary – Favreau delivers his scene-by-scene perspective on the live-action adventure "The Jungle Book" with all the candor and humor you'd expect from this multi-talented actor-writer-director-producer.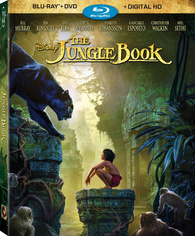 Star Wars Rebels (Season 2):

Amazon

- $32.99
Amid growing Imperial oppression on Lothal, the rebels are forced to seek out new allies throughout the galaxy and additional resources to sustain their fight against the Empire. With the help of Ahsoka Tano, the crew of the Ghost bands together with a secret rebel cell and ex-soldiers from the Clone Wars to join a fledgling alliance determined to restore peace and freedom to the galaxy. As Ezra continues his journey to become a Jedi under Kanan's guidance, the threat of the dark side looms large over the fate of the growing rebellion. Darth Vader himself will dispatch new Inquisitors to snuff any spark of resistance, setting the stage for a climactic showdown in which past lives will be revealed, terrible truths will be discovered, and the lives of our heroes will be changed forever.
Special Features:
From Apprentice to Adversary: Vader vs. Ahsoka (Exclusive to Blu-ray) – Executive Producer Dave Filoni reflects on the climactic ending of the season, when Ahsoka Tano finally confronts Darth Vader in a long-awaited, fierce and epic lightsaber battle.
Connecting the Galaxy: Rebels Season Two – Uncover hidden references, easter eggs and connections to the Star Wars universe found throughout the season.
Rebel Recons – Blast off with 20 fun, fast-paced episode recons, featuring behind-the-scenes footage, interviews with cast and crew, and more!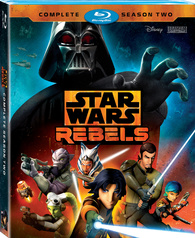 The Night Manager:

Amazon

- $29.99
Former British soldier Jonathan Pine (Tom Hiddleston) is recruited by Burr (Olivia Colman), an intelligence operative. He is tasked to navigate Whitehall and Washington, D.C. where there is an alliance between the intelligence community and the secret arms trade. He must infiltrate the inner circle of arms dealer Richard Onslow Roper (Hugh Laurie), Roper's girlfriend Jed (Elizabeth Debicki), and associate Corcoran (Tom Hollander).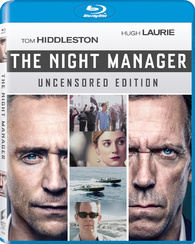 Arrow (Season 4):

Amazon

- $39.99
After defeating his most formidable foe to date and riding off into the sunset with longtime flame Felicity Smoak, Oliver Queen (aka The Arrow) left Star City with the hopes of beginning a new life. But will Oliver ever truly be able to leave behind his past as The Arrow, and, if so, what becomes of the team he has worked so hard to assemble? Will military vet John Diggle, Oliver's sister Thea Queen, and lawyer-turned-vigilante Laurel Lance continue Oliver's fight without him? And with Malcolm Merlyn having ascended to the top of the League of Assassins as the new Ra's al Ghul, is anyone really safe?
Special Features:
ALL 23 one-hour episodes plus Flash crossover
Star Crossed Hawks featurette
Star Crossed Hawks: The Hunt for Vandal Savage featurette
Smooth Criminal: The Damien Darhk Story featurette
Arrow: 2015 Comic-Con Panel
Deleted Scenes
Gag Reel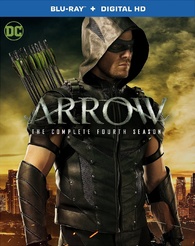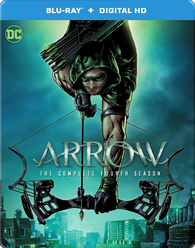 DEATHSTALKER (1983): Deathstalker is a mighty warrior chosen to battle the evil forces of a medieval kingdom who sets off on a journey to the most challenging tournament in the land. To the winner will go the throne of the evil wizard, the ultimate mystical power and the love of the beautiful Princess Codille. But first Deathstalker must prove himself worthy of his legacy . . . and treachery lurks at every turn. DEATHSTALKER II (1987): Deathstalker has a mission: to save the kingdom from the wicked grip of the immoral wizard Jerak and his queen, Sultana, who have ruled the land by creating an evil twin of the lovely Princess Evie. Capturing the real Princess Evie, Deathstalker must now return her to her rightful place of power – but the swordsman's battle has just begun.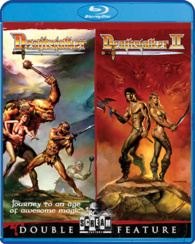 - The Impostor