November 27th 2018
The last Bluray Tuesday of November is here. This week is filled with thrillers, foreign horror and a few titles released for the first time on Bluray. First up from Scream Factory is my favorite release of the day, The Critters Collection. This boxset includes all 4 films released from 1986 - 1992 with new scans and bonus material. Also from Scream Factory, indie thriller What Keeps You Alive and the Munchies / Munchie double feature are released today. Searching finally arrives on Bluray this week, I felt like I saw this a really long time ago. It's definitely thrilling and keeps you guessing to the very end. The Little Stranger is a slow burn mystery as well, it wasn't too bad of a film but I'd recommend a rent on this one. And pay attention to everything. Rounding out the week is mini series Picnic at Hanging Rock, Lucio Fulci's Zombie with 3 covers and HBO's Sharp Objects. So what will you buy, rent or skip this week? Let us know in the comments. Until next week!
After his 16-year-old daughter goes missing, a desperate father breaks into her laptop to look for clues to find her. A thriller that unfolds entirely on computer screens.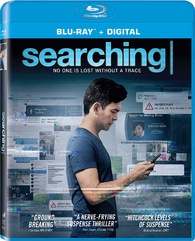 What Keeps You Alive:

Amazon

- $14.99
Majestic mountains, a still lake and venomous betrayals engulf a female married couple attempting to celebrate their one-year anniversary.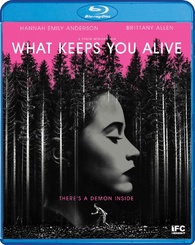 The Critters Collection:

Amazon

- $57.99
They're back and ready to devour your Blu-ray player The terrifying and tiny menaces are out in full force with this four-film collection packed with enough Special Features to make any fan's mouth water! In Critters, the terrified Brown family are trapped in a deadly nightmare and must fight for their lives against a litter of extraterrestrial, bloodthirsty monsters. But it's a losing battle until two intergalactic bounty hunters arrive, determined to blow the creatures off the planet! In Critters 2: The Main Course, some eggs have survived and are popping open, bringing another horde of the little creatures! Brad Brown (Scott Grimes) returns to fight them along with three bounty hunters. Critters 3 stars Leonardo DiCaprio as Josh, a beleaguered Angelino who must lead the fight against the little monsters as they invade an L.A. apartment building. In the final film, Critters 4, a super strain of genetically engineered monsters are designed to take over the universe. This time, Brad Dourif and Angela Bassett must battle the little bloodthirsty hairballs.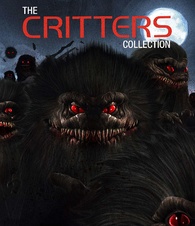 Picnic at Hanging Rock:

Amazon

- $27.99
Three schoolgirls and their governesses mysteriously disappear on Valentines Day in 1900.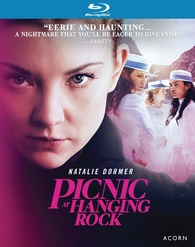 Zombie (1979):

Amazon

- $33.99
Strangers looking for a woman's father arrive at a tropical island where a doctor desperately searches for the cause and cure of a recent epidemic of the undead.
Cover 1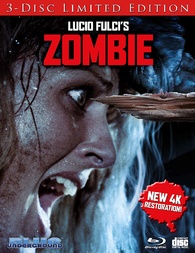 Cover 2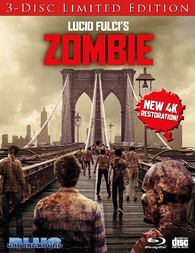 Cover 3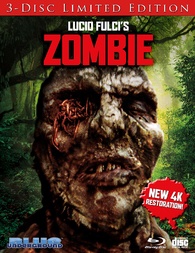 The lives of upstairs guest and downstairs servants at a party in 1932 in a country house in England as they investigate a murder involving one of them.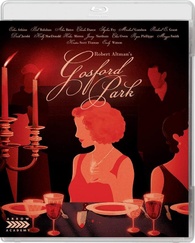 A psychotic small-time criminal realizes that the everyday robberies, rapes and murders he commits aren't making him all that much money, so he figures to hit the "big time" by kidnapping the daughter of a rich man.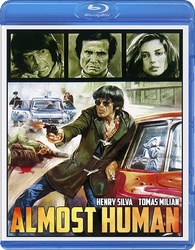 Sharp Objects (Season One):

Amazon

- $34.99
A reporter confronts the psychological demons from her past when she returns to her hometown to cover a violent murder.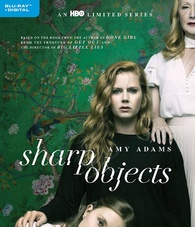 Munchies / Munchie:

Amazon

- $24.99
Simon Watterman, a space archaeologist, discovers the "Munchies" in a cave in Peru. Cecil Watterman, Simon's evil twin brother and snack food entrepreneur, kidnaps the creature. What Cecil does not know is that the creature, when chopped up, regenerates into many new creatures -- and are they mean!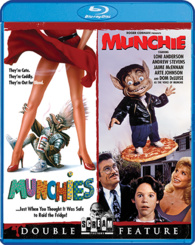 The Little Stranger:

Amazon

- $22.99
Tells the story of Dr Faraday, the son of a housemaid, who has built a life of quiet respectability as a country doctor. During the long hot summer of 1947, he is called to a patient at Hundreds Hall, where his mother once worked. The Hall has been home to the Ayres family for more than two centuries. But it is now in decline and its inhabitants - mother, son and daughter - are haunted by something more ominous than a dying way of life. When he takes on his new patient, Faraday has no idea how closely, and how terrifyingly, the family's story is about to become entwined with his own.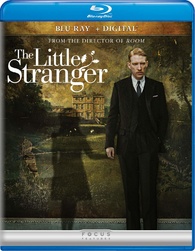 Basic Instinct 2:

Amazon

- $22.99
She captivated moviegoers with her raw sensuality and steel heart. Now Sharon Stone is back as the notorious crime novelist, Catherine Tramell. This time she proves to be respected criminal psychologist Dr. Michael Glass' (David Morrissey) deadliest challenge. With professional boundaries blurred by obsession, Dr. Glass is lured into a murderous web of lies and deceit and begins a torrid affair with Tramell that takes him to the point of no return. As their passions rise, so does the body count - and Dr. Glass faces a choice that will change his life forever.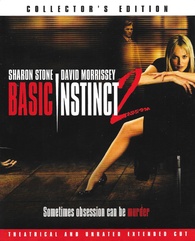 - The Impostor