July 26th 2016
The final Bluray Tuesday of July is here and we end this month with a few interesting titles. First up is my favorite of the week,
The Invitation
which really surprised me when I first watched a few months ago. It left me thinking after the credits rolled, I highly recommend It. I'm also looking forward to revisiting it on bluray this week and checking out the bonus material. Scream Factory is on a roll and release a few titles this week starting with
Hellhole
, which I haven't heard of before but looks promising.
The Boy Who Cried Werewolf
(1973) is also on Bluray for the first time. The bigger releases this week include the first person point on view filmed
Hardcore Henry
, which made a few audience members throw up and get dizzy from the fast action scenes, but I'm still looking forward to checking out. Rounding out today's releases is sci-fi action thriller
Criminal
starring
Deadpool's
Ryan Reynolds,
Wonder Woman's
Gal Gadot, and Kevin Costner. Also out today are comedy films
The Boss
and
Barbershop 3
if you are looking for some laughs this week. So what will you be buying, renting or just skipping this week? Let us know in the comments and don't forget to check out our Instagram page
here
. We love the conversation and talking all things horror. Until next week!
The Invitation:

Amazon

- $22.99
While attending a dinner party at his former house, a man (Logan Marshall-Green) starts to believe that his ex-wife (Tammy Blanchard) and her new husband (Michiel Huisman) have sinister plans for the guests.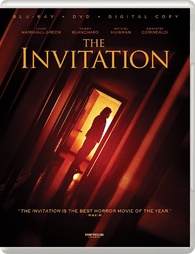 Hellhole (1985):

Amazon

- $20.99
An unlucky woman's mother is murdered by a scarf-wielding killer named Silk, leaving the woman injured, traumatised and suffering from amnesia. She's committed to a mental institution, where Silk follows her, looking for the papers he was trying to get from her mother. And Silk's only the beginning of her problems, since the asylum is run by a mad doctor, performing experiments in chemical lobotomies!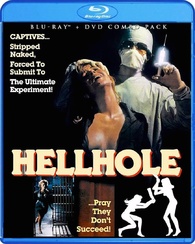 Hardcore Henry:

Amazon

- $19.99
A man wakes up in a Moscow laboratory to learn that he's been brought back from the dead as a half-human, half-robotic hybrid. With no memory of his former life, a woman who claims to be his wife tells him that his name is Henry. Before she can activate his voice, armed thugs storm in and kidnap her
. As Henry starts to understand his new abilities, he embarks on a bloody rampage through the city to save his spouse from a psychopath (Danila Kozlovsky) who plans to destroy the world.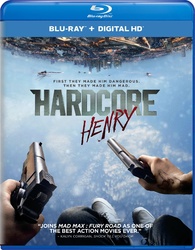 The Boy Who Cried Werewolf (1973):

Amazon

- $18.99
Richie Bridgestone (whose parents are divorced) goes to spend the weekend with his father at his secluded mountain cabin. During a moonlight hike, they are attacked in the darkness by a creature that he recognizes as a werewolf. During the struggle, the werewolf falls into a ravine and is impaled by a wooden fence, but not before biting his father. Upon investigation, they find their attacker to be human and the sheriff concludes their attacker was an insane drifter. He spends the rest of the film trying to convince his mother, and his therapist that his father is now a werewolf.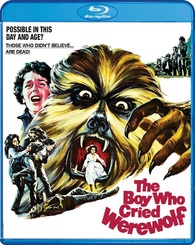 CIA agent Bill Pope (Ryan Reynolds) dies while traveling to a secret location to meet a hacker who can launch missiles at will. Desperate to find his whereabouts, officials turn to an experimental neurosurgeon who can transfer memories from one brain to another. The guinea pig for the procedure is J

erico Stewart (Kevin Costner), a violent and dangerous death-row inmate. Now gifted with Pope's skills and knowledge, Stewart must race against time to stop a sinister international conspiracy.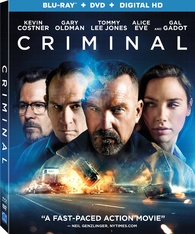 Wealthy CEO Michelle Darnell (Melissa McCarthy) always gets her way, until she's busted for insider trading and sent to federal prison. After leaving jail, Darnell finds herself broke, homeless and hated. Luckily, she tracks down former assistant Claire (Kristen Bell), the only person who's willing

to help. While staying with Claire and her young daughter, the ex-con devises a new business model for a brownie empire. Unfortunately, some old enemies stand in the way of her return to the top.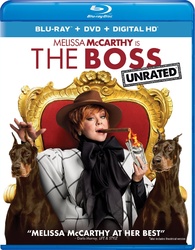 Barbershop The Next Cut:

Amazon

- $19.99
To survive harsh economic times, Calvin and Angie have merged the barbershop and beauty salon into one business. The days of male bonding are gone as Eddie and the crew must now contend with sassy female co-workers and spirited clientele. As the battle of the sexes rages on, a different kind of conf

lict has taken over Chicago. Crime and gangs are on the rise, leaving Calvin worried about the fate of his son. Together, the friends come up with a bold plan to take back their beloved neighborhood.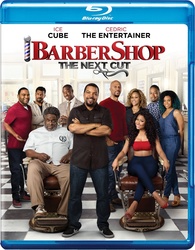 Five Miles To Midnight (1962):

Amazon

- $16.99
Lisa Macklin (Sophia Loren) tells her abusive, emotionally immature husband, Robert (Anthony Perkins), that she doesn't want to see him again. He leaves on a business flight bound for Casablanca. That evening, she is shocked to learn that his plane crashed, with all aboard presumed dead. After his f

uneral, she finds him at home, having survived the crash. He promises to leave her life for good if she helps him commit life insurance fraud, and she agrees, in order to get rid of him for good.