July 20th 2021
Bluray Tuesday creeps up on us once more. First up is the 9th film in the Saw movie film series,
Spiral
. This one took a slightly different approach to the series and I really enjoyed it and look forward to where the series goes from here. Next up this week is the 20th entry in the Vestron Video collector's series,
The Wraith
. I've heard god things about this one and look forward to checking this one out. Also hitting shelves today is Barbara Crampton vampire thriller
Jakob's Wife
, which I also really enjoyed, teen slasher
Initiation
, and The tenth season of
The Walking Dead
. So what will you buy, rent or just skip this week? Let us know in the comments. Until next week!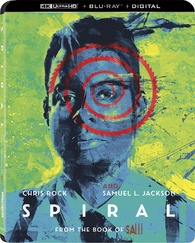 Spiral: From The Book of Saw: Amazon - $24.99
Working in the shadow of an esteemed police veteran, brash Detective Ezekiel "Zeke" Banks and his rookie partner take charge of a grisly investigation into murders that are eerily reminiscent of the city's gruesome past. Unwittingly entrapped in a deepening mystery, Zeke finds himself at the center of the killer's morbid game.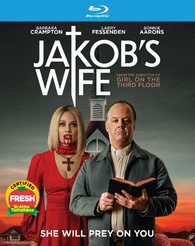 Jakob's Wife: Amazon - $12.99
Anne, married to a small-town Minister, feels her life has been shrinking over the past 30 years. Encountering "The Master" brings her a new sense of power and an appetite to live bolder. However, the change comes with a heavy body count.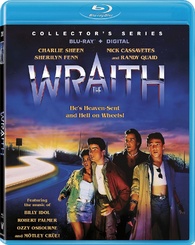 The Wraith: Amazon - $12.99
Jamie, killed by neighborhood thugs, returns as a mystical figure named Jake (The Wraith) to gain revenge.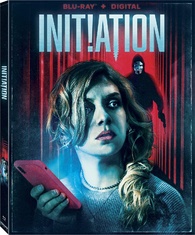 Initiation: Amazon - $14.99
Whiton University unravels the night a star-athlete is murdered, kicking off a spree of social media slayings that force students to uncover the truth behind the school's hidden secrets and the horrifying meaning of an exclamation point.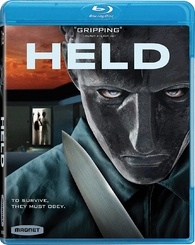 Held: Amazon - $12.99
A couple's ailing marriage is put to the test when they are held hostage in an isolated vacation rental by an unseen Voice that commands their every move.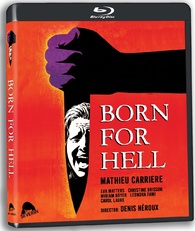 Born For Hell: Amazon - $25.99
Loosely based on the notorious Richard Speck murders, this is the grim tale of a disturbed Vietnam vet returning home via Belfast, who invades a house shared by eight nurses and proceeds to terrorize and murder them.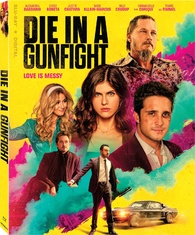 Die In a Gunfight: Amazon - $14.99
In New York City, a young guy falls for the daughter of his father's nemesis.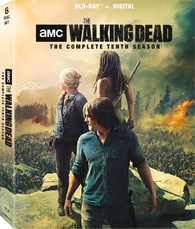 The Walking Dead (Season 10): Amazon - $39.99
The Walking Dead tells the story of the aftermath of a zombie apocalypse and follows a small group of survivors traveling across the United States in search of a new home away from the hordes of zombies. The group is led by Rick Grimes, who was a police officer in the old world. As their situation grows more and more grim, the group's desperation to survive pushes them to do almost anything to stay alive.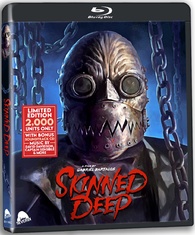 Skinned Deep: Amazon - $34.99
A family vacation is turned into a nightmare when they are abducted by a family of deranged killers in this "Texas Chainsaw" style comedy sci-fi horror thriller romantic drama.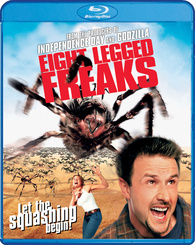 Eight Legged Freaks: Amazon - $24.99
A variety of horrible poisonous spiders get exposed to a noxious chemical that causes them to grow to monumental proportions.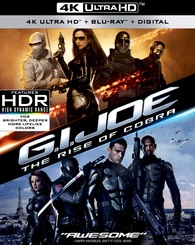 G.I. Joe: The Rise of Cobra (4K): Amazon - $19.99
From the Egyptian desert to deep below the polar ice caps, the elite G.I. JOE team uses
the latest in next-generation spy and military equipment to fight the corrupt arms dealer Destro
and the growing threat of the mysterious Cobra organization to prevent them from plunging the world into chaos.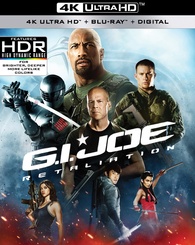 G.I. Joe: Retaliation (4K): Amazon - $19.99
Team G.I. Joe is not only fighting for their lives they are fighting for their very existence. Framed for crimes against the country, they are forced to disband by Presidential order. The surviving team members face off against Zartan, Cobra, and the world leaders he has under his influence!

- The Impostor