January 1st 2019
Happy New Year and happy first Bluray Tuesday of 2019! This week is light once again but has a few titles I'd like to eventually check out. Bad Times at the El Royale is first up and has gotten mixed reviews. The promo for this film with multiple different clips and teasers made me think it was a TV series. Overall the film intrigues me and I will check it out soon. Next up is comedy film Night School starring Tiffany Haddish and Kevin hart. It seems like a perfect comedic duo on paper I'm hoping it's a good laugh. A.X.L is last up today and I know nothing about it but it seems to be about a robot dog and stars Becky G. Also Target this week is running a 15% off all movies discount with the cartwheel app so you can save a bit on these releases. Next week is back to a filled week and features the releases of Hell Fest, Castle Rock, The Purge TV series and more! So what are you going buy, rent or skip this week? Let us know in the comments. Until next week!
Bad Times at the El Royale:

Amazon

- $19.99
The El Royale is run-down hotel that sits on the border between California and Nevada. It soon becomes a seedy battleground when seven strangers -- a cleric, a soul singer, a traveling salesman, two sisters, the manager and the mysterious Billy Lee -- converge on a fateful night for one last shot at
redemption before everything goes wrong.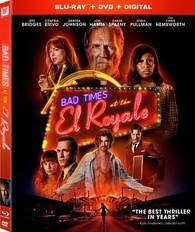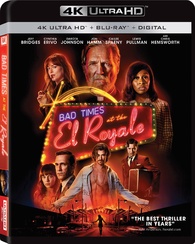 Teddy Walker is a successful salesman whose life takes an unexpected turn when he accidentally blows up his place of employment. Forced to attend night school to get his GED, Teddy soon finds himself dealing with a group of misfit students, his former high school nemesis and a feisty teacher who doe

sn't think he's too bright.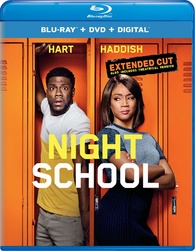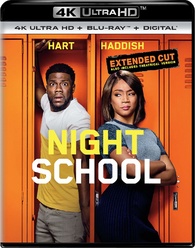 A.X.L. is a top-secret, robotic dog that has advanced artificial intelligence created by the military. After an experiment gone wrong, A.X.L. is discovered hiding in the desert by Alex, a kindhearted outsider who finds a way to connect with the robot. The two soon develop a special friendship based

on trust, loyalty and compassion. Helping Miles gain confidence, A.X.L. goes to any length to protect his new companion, including facing off against the scientists who want their creation back.