November 19th 2019
Bluray Tuesday creeps up on us once again. First up this week from Epic Pictures Group and Dread Presents is The Fare. This one looks pretty interesting and I'm looking forward to checking out this week. Scream Factory this week releases for the first time on Bluray, The Fan. I've never seen this one but it's another on my list I'd love to check out in the near future. Dario Argento's Suspiria hits 4k Bluray with a cool slip cover in this new collectors edition with reversible cover art as well. Jawbreaker turns 20 this years and today marks it's 20th anniversary bluray re release with new bonus material and scan. It's a lighter week on releases this week perfect for saving for Black Friday sales that are just around the corner. Rounding out the week is The Handmaids Tale season 3, The Divine Fury and Dora The Explorer live action film, Dora and The Lost City of Gold. So what will you buy, rent or skip this week? Let is know in the comments. until next week!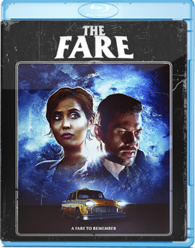 When a charming fare named Penny climbs into his taxi cab, Harris, her world-weary driver, finds himself engaged in the only kind of courtship he can have with a passenger -- one that lasts as long as her trip. That is, right up until she disappears from the back seat without a trace. When confusion gives way to reality, he resets his meter and is instantaneously transported back to the moment when she climbed into his cab.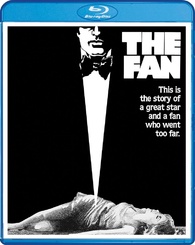 Lauren Bacall returns to the screen in her most exciting, suspenseful role as glamorous celebrity and renowned Broadway actress Sally Ross. She is the object of adoration of countless fans - especially one young man. His impassioned letters are a source of pleasure and amusement, then annoyance, and finally terror, as he tries to realize his ultimate fantasy. When he feels Sally has rejected him, there is no one left to protect her from the fan's twisted adulation, resulting in an edge-of-the-seat thriller.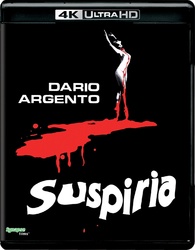 Suspiria (1977) (4K):

Amazon

- $36.99
Suzy (Jessica Harper) travels to Germany to attend ballet school. When she arrives, late on a stormy night, no one lets her in, and she sees Pat (Eva Axén), another student, fleeing from the school. When Pat reaches her apartment, she is murdered. The next day, Suzy is admitted to her new school, bu
t has a difficult time settling in. She hears noises, and often feels ill. As more people die, Suzy uncovers the terrifying secret history of the place.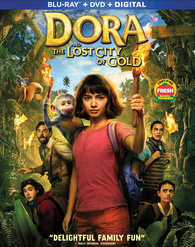 Dora and the Lost City of Gold:

Amazon

- $19.99
Having spent most of her life exploring the jungle, nothing could prepare Dora for her most dangerous adventure yet -- high school. Accompanied by a ragtag group of teens and Boots the monkey, Dora embarks on a quest to save her parents while trying to solve the seemingly impossible mystery behind a

lost Incan civilization.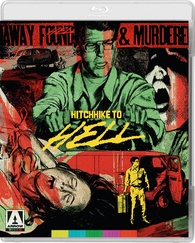 Hitch Hike to Hell:

Amazon

- $22.99
Howard is a mild-mannered young man who drives a truck for a commercial laundry. He's also a mother-obsessed psycho who picks up young female hitchhikers, rapes them and kills them. As the bodies start piling up, the police finally begin to investigate.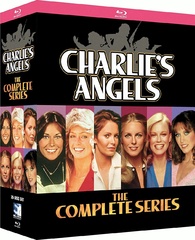 Charlie's Angels (Complete Series):

Amazon

- $89.99
Charlie's Angels is an American crime drama television series about three women who work for a private investigation agency, and is one of the first shows to showcase women in roles traditionally reserved for men.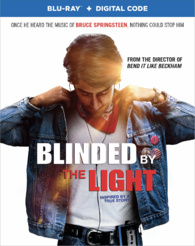 Blinded By The Light:

Amazon

- $19.99
In 1987 during the austere days of Thatcher's Britain, a teenager learns to live life, understand his family and find his own voice through the music of Bruce Springsteen.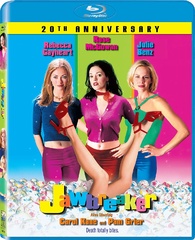 The most powerful clique at Reagan High. Courtney Shane, Julie Freeman, Marcie Fox and Lizz Purr are all best friends. Or, to be more precise, they are drawn together by their appreciation for each other as the most popular and the most beautiful girls at Reagan. They are at the height of their popularity when an innocent birthday prank results in tragedy. The class nerd, Fern Mayo, stumbles on the girls' panicked attempts to cover up their involvement, and the result is a darkly comical tale of corruption, redemption and makeover madness.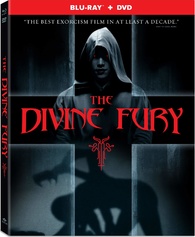 The Divine Fury:

Amazon

- $14.99
After losing his father at a young age in a terrible accident, Yong-hu (Park) abandons his Christian faith and chooses to only believe in himself. Now as an adult, Yong-hu is a champion fighter and has everything he has ever wanted, that is until mysterious wounds appear in the palms of his hands. He solicits help from a local priest Father Ahn (Ahn), hoping the priest can help relieve him of the painful markings only to find himself in the middle of a dangerous fight against otherworldly evil forces seeking to wreak havoc on the human world.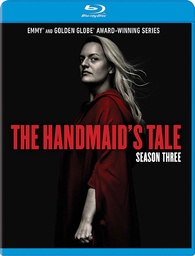 The Handmaid's Tale (Season 3):

Amazon

- $19.99
Based on the best-selling novel by Margaret Atwood, this series is set in Gilead, a totalitarian society in what used to be part of the United States. Gilead is ruled by a fundamentalist regime that treats women as property of the state, and is faced with environmental disasters and a plummeting bir
th rate. In a desperate attempt to repopulate a devastated world, the few remaining fertile women are forced into sexual servitude. One of these women, Offred, is determined to survive the terrifying world she lives in, and find the daughter that was taken from her.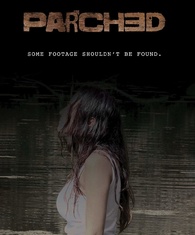 A quintet of college kids take a road trip to an abandoned house and unintentionally drink infected water that turns them slowly insane and murderous - but this is no accident.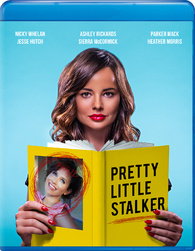 Pretty Little Stalker:

Amazon

- $12.99
A self help writer and her family become the target of a troubled girl.

-The Impostor