August 4th 2020
New month and new releases are hitting shelves today. First up is Shudder exclusive film Satan's Slaves. I've heard good things of this one and will check out this week for sure. Scream Factory releases 2019 film The Soul Collector. This is new to me and I haven't heard anything about it but it does sound interesting. Next up is this year's Swallow. Now this is a must own and one of the highlights on 2020. I'd highly reccomend it. Rounding out the week is sci-fi thriller Coma, The Resistance Fighter and AMC's Ride With Norman Reedus. So what will you buy, rent or skip this week? Let us know in the comments. Until next week!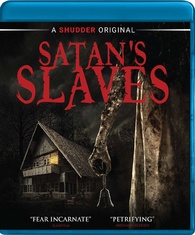 Satan's Slaves:

Amazon

- $15.99
After dying from a strange illness that she suffered for 3 years, a mother returns home to pick up her children.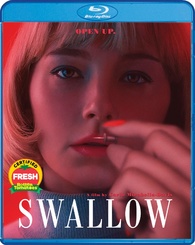 Hunter, a newly pregnant housewife, finds herself increasingly compelled to consume dangerous objects. As her husband and his family tighten their control over her life, she must confront the dark secret behind her new obsession.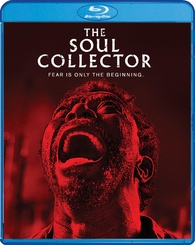 The Soul Collector:

Amazon

- $17.99
An old man, fated to collect souls for eternity, seeks atonement after trading his daughter's soul.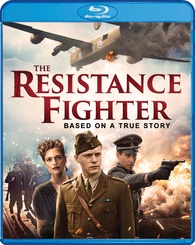 The Resistance Fighter:

Amazon

- $16.99
Commemorating the anniversary of the Warsaw Uprising, the largest resistance operation in German-occupied Europe, The Resistance Fighter tells the incredible true story of the Polish "James Bond" war hero Jan Nowak-Jeziorański, a man of extraordinary courage, who served as an emissary between the commanders of Poland's resistance movement and the Polish government in exile in London at the height of the Second World War. Hunted by all the Axis Powers' secret services, he is smuggled out of Poland on a mission to make his way to London with information that would decide the fate of the war. The stakes could not be higher in this riveting wartime thriller that will keep you on the edge of your seat!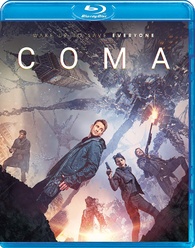 After a colossal and mysterious accident a young talented architect comes back to his senses in a very odd world that only resembles the reality. This world is based on the memories of the ones who live in it - people who are currently finding themselves in a deep coma. Human memory is spotty, chaotic and unstable. The same is the COMA - odd collection of memories and recollections - cities, glaciers and rivers can all be found in one room. All the laws of physics can be broken. The architect must find out the exact laws and regulations of COMA as he fights for his life, meets the love of his life and keeps on looking for the exit to the real world which he will have to get acquainted with all over again after the experience of COMA.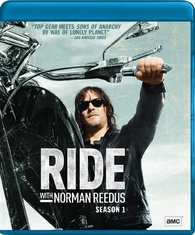 Ride With Norman Reedus:

Amazon

- $29.99
Norman Reedus hits the open road to explore local biker culture and celebrate the best and brightest collectors, mechanics and craftsmen around the country. Each episode features Reedus and a riding companion as they journey to custom bike shops, tattoo parlors, collectors' warehouses, or a roadside smokehouse.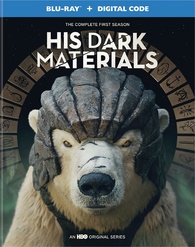 His Dark Materials (Season One):

Best Buy

- $22.99
Two children embark on a magical adventure through parallel universes.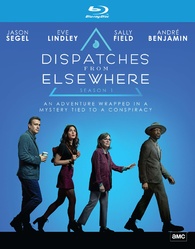 Dispatchers from Elsewhere (Season One):

Amazon

- $34.99
Four ordinary people feel there's something missing in their lives, but can't quite put their finger on what it is, are brought together by chance - or perhaps it's by design - when they stumble onto a puzzle hiding just behind the veil of everyday life. As they begin to accept the mysterious "Dispatches from Elsewhere" challenges, they come to find that the mystery winds deeper than they imagined, and their eyes are opened to a world of possibility and magic.
-The Impostor