May 26th 2020
The last Bluray Tuesday of the month and it's a pretty light week. First up is one of the last theater films I've seen this year, The Invisible Man, and I highly recommend it. It's a solid mystery thriller. Severin Films release Satan's Slave for the first time on Bluray with a new scan and bonus material. Another film released for the first time on Bluray is Blood Tide from Arrow Video. Rounding out the week is Escape From L.A. from Scream Factory, Maniac and Zombie from Blue Underground in a new 4K release, and Pale Blood from Vinegar Syndrome. What will you buy, rent or skip this week? Let us know in the comments. Until next week!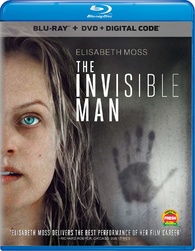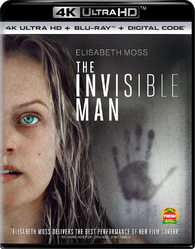 The Invisible Man:

Amazon

- $22.99
When Cecilia's abusive ex takes his own life and leaves her fortune, she suspects his death was a hoax. As a series of coincidences turn lethal, Cecilia's works to prove that she is being hunted by someone nobody can see.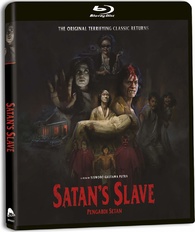 Satan's Slave:

Amazon

- $22.99
Since the death of his wife, Munarto and his two children, Rita and Tommy, are quite shaken, especially Tommy. On the advice of his friend, he goes to a fortune-teller who forecasts the destruction of his family. At the suggestion of the fortune teller, Tommy learns black magic through books. Munarto gets a housemaid through an agency. Darmina starts to work in their house. Tommy is suspicious because she looks exactly like the fortune teller he once visited…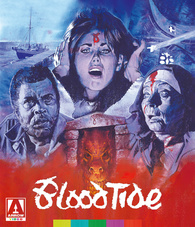 An adventurer hunting for treasure in Greece accidentally frees a monster that forces local villagers to sacrifice virgins.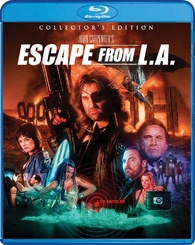 Escape From L.A.:

Amazon

- $30.99
It's 16 years after Snake Plissken's rescue of the President of the United States of America in New York. Now, a different President is in power, and declares the U.S. to be a land of moral superiority: no smoking, no red meat, no freedom of religion and no unapproved marriages. A massive earthquake has hit Los Angeles, leaving it in ruins and completely surrounded by water. From this new island hell rises an army of discontent, led by brutal South American revolutionary Cuervo Jones. L.A. has become an anarchist state. The President deports all immoral (and therefore criminal) citizens of the U.S. to the City of the Angels. However, his own daughter Utopia joins forces with Cuervo, taking with her the key to a doomsday device that could send mankind back to the dark ages. Once again, Snake is recruited by the President's men to complete an impossible task: penetrate the Sodom that is L.A., retrieve the device, and eliminate Utopia. Infected by a fatal virus, his clock is ticking as enemy forces threaten the United States' borders.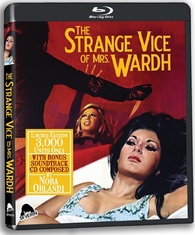 The Strange Vice Of Mrs. Wardh:

Amazon

- $24.99
An ambassador's wife discovers that one of the men in her life - either her husband, an ex-lover or her current lover - may be a vicious serial killer.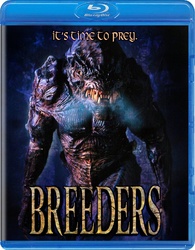 It's an invasion of the most personal and terrifying kind. When a meteorite crash lands onto a Boston college campus and an alien beast is released, only one man understands its mission to mate. From the depths of an all girls college, the grotesque monster stalks his prey in a cat-and-mouse chase until the final conflict where only one species can survive.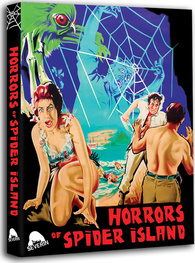 Horrors of Spider Island:

Amazon

- $24.99
A team of chorus girls find themselves caught in a deadly web when they are shipwrecked on a remote South Seas island. The lush, tropical isle seems an ideal place to await their rescue, but hidden in the jungle are giant poisonous spiders. A venomous bite transforms the girls' escort into a disfigured beast, half-man and half-insect. Consumed with lust and craving blood, the monster hunts down the defenseless girls and slaughters them one by one. The ensuing panic drives the dancers to squabble and fight among themselves until they realize that their only hope for survival is to work together in a final stand against the monster.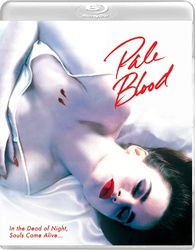 Michael Fury is a vampire. But contrary to myth and legend, he does not stalk innocent victims to drain them of blood - and life - rather he only drinks what he needs to survive. But when a vicious, and very human, killer begins murdering young women in Los Angeles by biting them and draining their blood, sparking fears that a vampire is prowling the city, Michael realizes that it will be up to him to unmask the fiend behind these deaths to save the good name of his vampire brethren.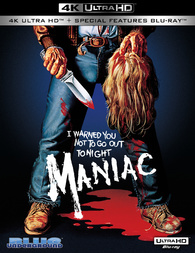 A deeply disturbed man, prowls the seedy streets of New York City to stalk and slaughter innocent young women.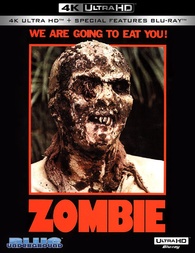 Strangers looking for a woman's father arrive at a tropical island where a doctor desperately searches for the cause and cure of a recent epidemic of the undead.
-The Impostor