The first Bluray Tuesday of October is here! There are many titles released today perfect for the spooky season. First up is Eli' Roth's History of Horror just in time for season two's premiere which is this Saturday October 10th. I've checked out the first two episodes and I thoroughly enjoyed the interviews and the depth they go into for each different sub genre of horror. Next up is this year's action thrill starring Shia Lebouf, The Tax Collector. This release will have a 4K Ultra HD Bluray steelbook only at Best Buy. Hitting shelves as well today is Tales From The Hood 3. I had no idea this was being made and the sequel was so bad, I'm hoping this one is a bit more decent because the original is classic. Rounding out the week is Shudder exclusive Yummy, western horror with witches film titled The Pale Door and They Live Inside Us. So what will you buy, rent or skip this week? Let us know in the comments. Until next week!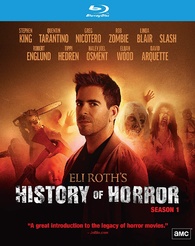 Eli Roth's History of Horror: Amazon - $29.99
An in-depth look at the history and pop cultural significance of horror films.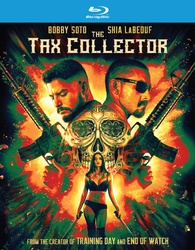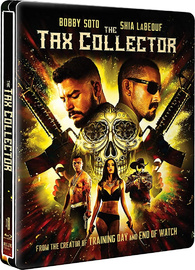 The Tax Collector: Amazon - $14.99
Best Buy Steelbook: Best Buy - $19.99
A "tax collector" for a crime lord finds his family's safety compromised when his boss's old rival shows up in LA and upends his business.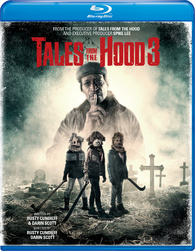 Tales From The Hood 3: Amazon - $19.99
Academy Award®- winning director Spike Lee executive produces with writers/directors/producers Rusty Cundieff and Darin Scott in this next installment of the ground-breaking original Tales from the Hood. Following the franchise's cult classic roots, this all-new anthology, which features Tony Todd and Lynn Whitfield, is four terrifying tales that will scare and thrill audiences with its horrifying twists and social commentary.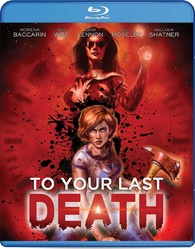 To Your Last Death: Amazon - $12.99
In order to save her siblings, a young woman takes on her father and the powerful entity known as Gamemaster, who ensnares humans into diabolical plots while her species gambles on the outcome.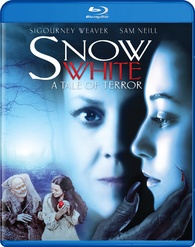 Snow White: A Tale of Terror: Amazon - $8.99
Based somewhat more authentically on the Grimm Brothers' story of a young woman who is unliked by her stepmother, the film includes the talking mirror, a poisoned apple, and some ruffian gold miners. It takes place at the time of the Crusades, and depicts the attitudes of the wealthy and the peasant classes toward one another.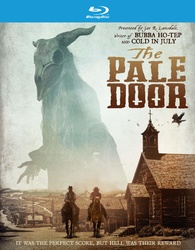 The Pale Door: Amazon - $14.99
After a train robbery goes bad, two brothers leading a gang of cowboys must survive the night in a ghost town inhabited by a coven of witches.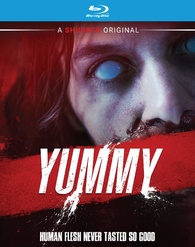 Yummy: Amazon - $12.99
Yummy is an orgy of blood, violence and fun in which a young couple travel to a shabby Eastern European hospital for plastic surgery. The young woman wants a breast reduction. Her mother comes along for yet another face-lift. Wandering through an abandoned ward the boyfriend stumbles upon a young woman, gagged and strapped to an operating table; she is the result of an experimental rejuvenation treatment. He frees her, but does not realize he just caused the outbreak of a virus that will change doctors, patients and his mother-in-law into bloodthirsty zombies.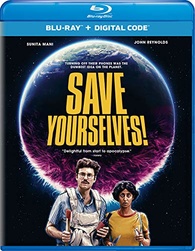 Save Yourselves!: Amazon - $22.99
A young Brooklyn couple heads to an upstate cabin to unplug from their phones and reconnect with each other. Blissfully unaware of their surroundings, they are left to their own devices as the planet falls under attack.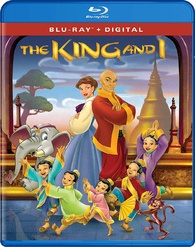 The King and I: Amazon - $12.99
Animated feature based on the Rodgers and Hammerstein musical about the King of Siam and the English tutor to his children. The evil Kralahome wants the throne of Siam for himself, and plans to use unwitting tutor Anna in his plans. Anna doesn't get on with the king initally, but soon a romance develops.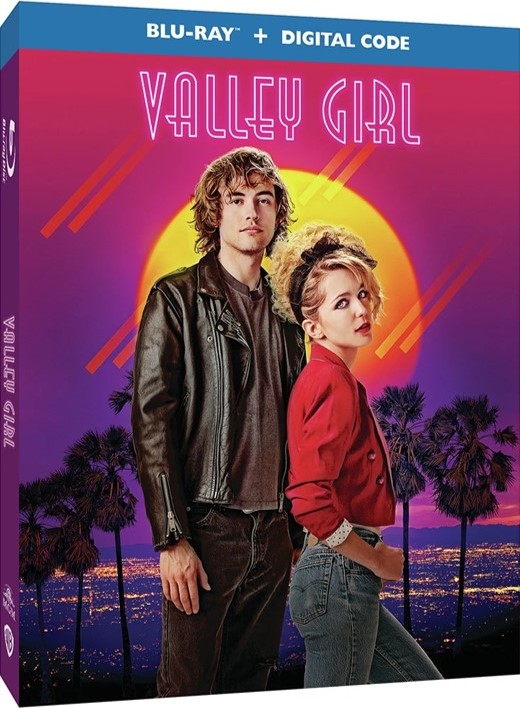 Valley Girl: Amazon - $14.99
Set to a new wave '80s soundtrack, a pair of young lovers from different backgrounds defy their parents and friends to stay together. A musical adaptation of the 1983 film.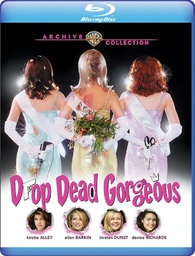 Drop Dead Gorgeous: Amazon - $17.99
A small town beauty pageant turns deadly as it becomes clear that someone will go to any lengths to win.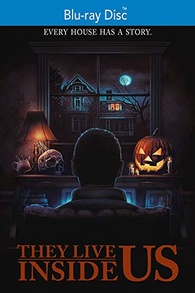 They Live Inside Us: Amazon - $16.99
Seeking inspiration for a new writing project, a man spends Halloween night in a notoriously haunted house. He soon realizes he is living in his own horror story.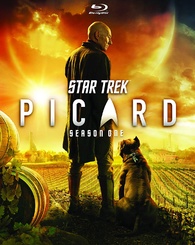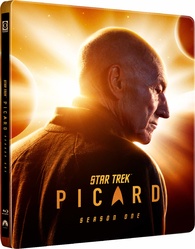 Star Trek: Picard (Season One): Amazon - $34.99
Best Buy Steelbook: Best Buy - $39.99
Set at the end of the 24th century, 18 years after the events of `Star Trek: Nemesis', with Sir Patrick Stewart reprising his iconic role, `Star Trek: Picard' revolves around retired admiral Jean-Luc Picard; he is still deeply affected by the loss of Lieutenant Commander Data, portrayed by Brent Spiner, and the destruction of Romulus, and steps into the next chapter of his life.
-The Impostor