February 12th 2019
It's a new week, which means new blurays are released to add to our growing collections! First up is a slasher I've been waiting so long for and it's finally getting the Scream Factory treatment. Just in time for Valentine's Day,
Valentine
comes to bluray. Next up Arrow Video releases
Audition
and
Horror Express
both with new scans and bonus material. The biggest release this week is Queen biopic,
Bohemian Rhapsody
. Best Buy will carry an exclusive steelbook packaging and Target's version is a digibook packaging. I've heard good things about this one and I look forward to checking it out. Rounding out the week is
Purgatory Road
from Unearthed Films, comedy
Nobody's Fool
,
The Poison Ivy Collection
and
Popcorn
steelbook re-release. Target stores are running a pretty good promo this week, when you buy any two Bluray or DVD you get one free. Excludes the new releases out today but if you missed a few passed films it's a good time to pick those up. What will you buy, rent or skip this week? Let us know in the comments. Until next week!
Valentine:

Amazon

- $27.99
Love is in the air. On the most romantic day of the year, would-be lovers woo hearts with flowers, candy, cards and gifts. Best friends Kate (Marley Shelton), Paige (Denise Richards), Dorothy (Jessica Capshaw), Lily (Jessica Cauffiel) and Shelly (Katherine Heigl) are young women looking for a relati
onship -- a valentine to die for. And this year they might just get their wish.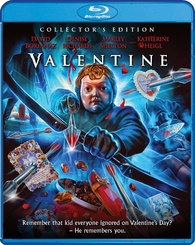 Audition:

Amazon

- $26.99
A widowed TV producer is encouraged by his teenage son to remarry before he gets too old. Unable to find anyone suitable, he decides to hold auditions for a false movie in order to test out potential wives. He thinks he may have found the one he is looking for when he auditions a former ballerina, but she seems too good to be true and an investigation into her past reveals a horrific secret.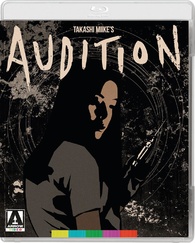 Bohemian Rhapsody:

Amazon

- $19.99
4K:

Amazon

- $24.99
Bohemian Rhapsody is a foot-stomping celebration of Queen, their music and their extraordinary lead singer Freddie Mercury. Freddie defied stereotypes and shattered convention to become one of the most beloved entertainers on the planet. The film traces the meteoric rise of the band through their ic

onic songs and revolutionary sound. They reach unparalleled success, but in an unexpected turn Freddie, surrounded by darker influences, shuns Queen in pursuit of his solo career. Having suffered greatly without the collaboration of Queen, Freddie manages to reunite with his bandmates just in time for Live Aid. While bravely facing a recent AIDS diagnosis, Freddie leads the band in one of the greatest performances in the history of rock music. Queen cements a legacy that continues to inspire outsiders, dreamers and music lovers to this day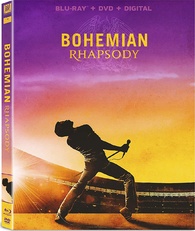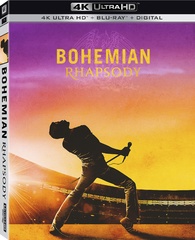 Steelbook:

Best Buy

- $29.99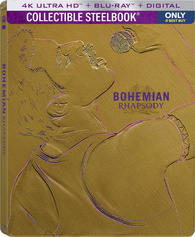 Digibook:

Target

- $27.99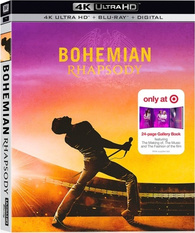 Horror Express:

Amazon

- $26.99
An English anthropologist has discovered a frozen monster in the frozen wastes of Manchuria which he believes may be the Missing Link. He brings the creature back to Europe aboard a trans-Siberian express, but during the trip the monster thaws out and starts to butcher the passengers one by one.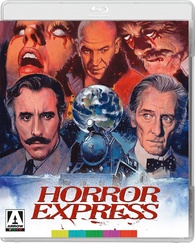 The Thing (1951):

Amazon

- $17.99
The crew of a remote Arctic base fights off a murderous monster from outer space.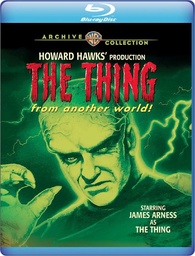 Popcorn (STEELBOOK):

Amazon

- $40.99
A group of film students plan an all-night horror film festival in order to raise funds for their cinema club. They decide to show a number of (fictional) horror films from the 1950's that rely on gimmicks such as 3-D, "Odorama", and electrical "buzzers" in seats. Unbeknownst to the group, a homicidal maniac is stalking the theater where the festival is being held. A filmmaker named Lanyard Gates, who murdered his family during a screening of his only film in the 1970's, supplies the decoy killer character, since young Maggie may or may not be his missing daughter.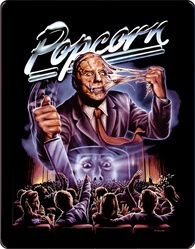 The Poison Ivy Collection:

Amazon

- $47.99
The first three films in the series deal with the implications of an emotionally neglected, sexually assertive young woman's fascination with her best friend's father, and how her desire for him affects multiple individuals who fall under her influence. The fourth film in the series is only thematically linked to the first three, dealing with a secret society of young women dedicated to obtaining control over powerful men through seduction.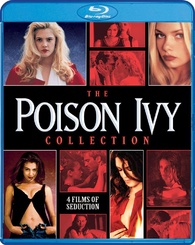 At Eternity's Gate:

Amazon

- $16.99
Famed but tormented artist Vincent van Gogh spends his final years in Arles, France, painting masterworks of the natural world that surrounds him.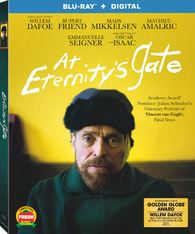 Nightflyers (Season One):

Amazon

- $32.99
A crew of space explorers embark on a mission to find a mysterious alien ship.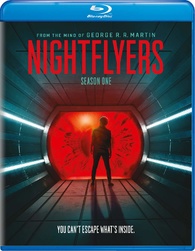 Nobody's Fool:

Amazon

- $19.99
A woman who gets released from prison and reunites with her sister, who discovers she is in an online relationship with a man that may be "catfishing" her.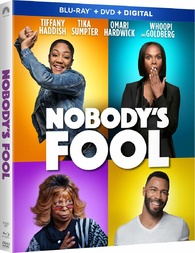 Sailor Moon SuperS The Movie:

Amazon

- $25.99
Around the world, children are disappearing - and the culprits are not of this world! The evil Queen Badianier plots to trap Earth in a dark energy field called the Black Dream Hole, powered by the sweet sugar energy produced from the dreams of children. Meanwhile, Chibi-Usa befriends Perle, a new kid who seems to have grown fond of the town's warm and friendly atmosphere. Their peace is short-lived when the town's children, including Chibi-Usa, start sleepwalking out of their homes! Sailor Moon, Perle, and the Sailor Guardians must now fight to save the lost children before the enemy can place the world into an eternal sleep that's definitely not sweet!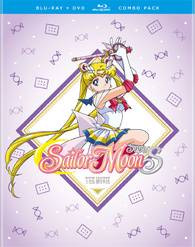 Haunted Hospital:

Amazon

- $15.99
In HEILSTÄTTEN, a remote and gloomy sanctuary near Berlin, a group of YouTubers illegally access the ominous surgery block for a 24-hour challenge they hope will go viral. They learn too soon that they are not alone and not welcome.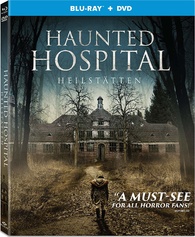 Purgatory Road:

Amazon

- $17.99
On the highways of Mississippi, a psychotic priest and his brother are on a crusade to absolve sinners with their own brand of murder.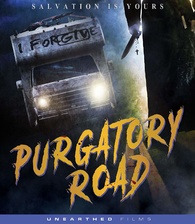 -The Impostor